Go therefore and make disciples of all nations
Celebration has a passion for spreading the gospel locally and around the world- connect people to God and others. Below you will find basic information on upcoming National and International Mission Trips.

Celebration is also home to the Celebration Baptist Church Mission Training Center, opening October 6, 2019. We can't wait to share with you all the exciting things that will be coming from the MTC.
Serve the Kingdom on our upcoming mission trips.
A team will be partnering with workers in the country to grow outreach efforts that will lead to planting church in more remote areas around the capitol. Some volunteer needed to serve in:
Teachers willing to share their expertise on anything you can think of. We are finding in more remote rural areas that the teachers in primary schools graduated from high school.
People who like to work with children and youth and who would be willing to help organize recreation activities in primary schools, especially those willing to organize games that are reproducible in a low resource setting.
Physicians, nurse practitioners, optometrists, PAs, dentists, dental hygienists, nurses, physical therapists, etc. to help with health screenings (mobile clinics) and health education.
Artists or graphic artists who could help us with drawings for some of our education materials.
Prayer walkers and warriors
For more information contact Phillip Treadwell at
[email protected]
October 14, 2019
10:30am-2:30pm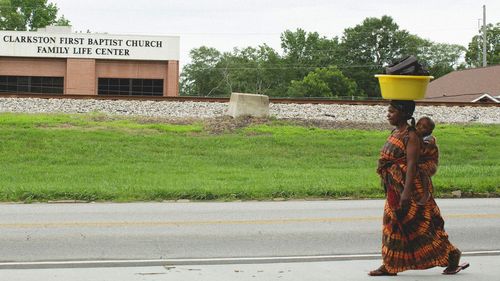 Send Relief Ministry Center at Clarkston International Bible Church. A kid and family-friendly day in Clarkston meeting missionaries, enjoying international markets and food. Learn about God's love and work in the nations! More details will come in August.
For more information contact Brian Harper at
[email protected]
or (850) 328-0041.
As a part of our ongoing partnership with Ethiopian Baptists we are sending a team to serve in the equipping of lay pastors, serving in medical outreach with local partners and working on development projects to bless and help the communities that the Baptists are reaching.
This trip will allow for all members to share their faith, grow in reaching out cross-culturally and assist in training and equipping church members to serve their communities. Please contact Barry as soon as possible to explore this opportunity and begin prepare for this next step in missions.
For more information contact Barry Webster at
[email protected]
or (850) 591-9877.
Engaging South Asian Lostness in NYC
Sending out large numbers of volunteers to strategic areas of the city to sift for Muslims, Hindus, and Sikhs who are being drawn to Christ by the Holy Spirit.
Tentative Schedule:
Days 1, 2, & 4, 5
10:00-12:00 Training
12:00-3:30 Rest/ Transportation to your Sifting site
3:30-9:30 Sifting (prayer walking, meeting people, sharing Christ with them).
Day 3
Free Day for sight-seeing or whatever you want to do.
Groups will be in the communities to meet, pray with people, share the gospel with people, etc. It is encouraged that groups also eat in the restaurants of the target populations.
For more information contact Barry Webster at
[email protected]
or (850) 591-9877.