And they devoted themselves to the apostles' teaching, to the fellowship, to the breaking of bread, and to prayer.
Groups carry out the purpose of the church to connect people with God and others. Our groups are open to all and meet at a variety of times, days and places.
All Groups have the essential elements of Acts 2:42-47:
Community Building: Fellowship (sometimes involves food), prayer for and with each other, accountability and caring for each other.
Bible Study: Studying applicable Bible Studies with the purpose of knowing Christ and making Christ known.
Mission/Multiply: Outward focus of ministry and mission through projects to multiply believers, other groups and churches.
T-Groups stands for Transformation Groups. They consist of one leader plus two to three others (of the same gender) who do a discipleship study together. Please contact Pastor Doug at
[email protected]
to find out more.
T1-Group
Deepen your knowledge of how to live as a disciple and lead others to grow as a disciple. Participants use the book Disciples Path: The Journey, Vol 1 & 2.
T2-Group
Join others in growing as biblical leaders. Study is based on Greg Ogden's book: Leadership Essentials or Disciples Path: The Journey, Vol 3 & 4.
T3-Group
Join others in growing in your God-given mission in this world. Study is based on Radical and Radical Together by David Platt.
Various groups, large or small that meet on a regular basis to Connect people with God and others.

Bible Study
Seek to know the Bible through in-depth study and personal applications. Growing in Christlikeness means knowing and doing the Word.

Support
Provide a safe place for people to connect in dealing with life issues. Together they deal with common issues or hurdles in life with truth and principles based on God's Word.

Mission
Pursue a God given ministry objective (common cause, passion, burden) that has a kingdom impact.
RightNow Media is a service that Celebration offers to our members and attenders free of charge. This "Netfilx for Bible Studies" offers videos for the whole family! Check out the clip below to learn more then
CLICK HERE to register for your free account!
Discover Your Spiritual Gifts
Every believer has been given special gifts by the Holy Spirit to use to serve other people and the church. Take this quiz to find out how you have been uniquely equipped!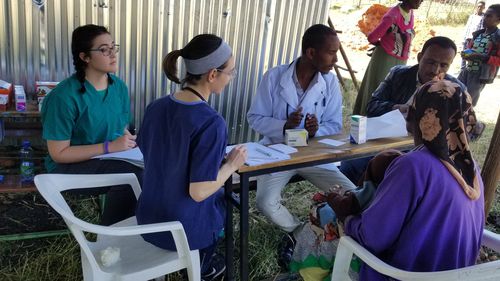 Be on alert, stand firm in the faith,act like men, be strong.
1 Corinthians 16:13 (NASB)
Celebration Men's Ministry's goal is to equip men to be the leaders that God has created them to be. By learning to be wholehearted followers of Christ, they learn how to be better sons, husbands, fathers, employees, employers, and more. Through Bible studies, mission trips, outreach events and more, we look forward to helping men get connected to God and others.
The Christian Man
Wednesdays beginning August 14, 6:30pm
Room 11, led by Mike Heller
Authentic? Counterfeit vs Real Christianity
August 24, 9:00am-12:00pm
Wildwood Church
How do you know the Christianity you espouse is 100% authentic, and not just a cultural counterfeit? And if it is a counterfeit, how do we push back against it for the sake of the true gospel? Authors Patrick Morley (The Man In The Mirror and Christian Man) and Dean Inserra (The Unsaved Christian: Reaching Cultural Christianity with the Gospel ) discuss counterfeit Christianity and the real thing.


O magnify the Lord with me, and let us exalt His name together.
Celebration's Women's Ministry exists to encourage women to grow in the knowledge of God to live a life that magnifies Him. We do this through Bible studies, retreats, socials and many other events throughout the year.
Women's Bible Study
Sundays beginning September 22, 5:00pm
Room 112, led by Christy Treadwell & Robin O'Donnell

Joy in the Morning
Thursdays beginning August 30, 9:30am
Room 6
Childcare available with reservation.
MOPS (Mothers of Preschoolers)
Fridays, 9:30am
Loft, led by Amanda Haskins
Childcare available with reservation.
August 30
September 20
October 4 & 18
November 1 & 15
December 6
January 10 & 24
February 7 & 21
March 6
April 3 & 17
May 1
Fall Night of Fellowship
September 15, 5:00pm
Loft
Childcare available with reservation.
Christmas Brunch
December 14, 10:00am
Worship Center
Tickets on sale November 10
Childcare available with reservation.