And Jesus increased in wisdom and stature, and in favor with God and with people.
Sunday Morning BLAST
9:30 & 11:00am
Wednesday Night KidStuff
6:30pm
Drop your kindergarten through 5th graders in the Loft for a time of high-energy worship, Bible learning, games and so much more!
Dive deep into the Bible, learn Bible verses together and more as a part of KidStuff for Kindergarten through 5th Grade. Sign-in upstairs in the Loft.
Good News Club
Mondays, 3:00-4:30pm
Child Evangelism Fellowship is a Bible-centered organization composed of born-again believers whose purpose is to evangelize boys and girls with the Gospel of the Lord Jesus Christ and to establish (disciple) them in the Word of God and in a local church for Christian living.

Now, more than ever, children need the Gospel
Children today face an increasingly dangerous and hopeless world. Unchurched families in every country—and even locally, in your own community—have no legacy of faith to pass on to their children. They do not know the reason for our hope.

A Good News Club® meets kids right where they are
In schools (yes, schools!), community centers, churches, and neighborhood homes, teachers who are screened, trained, and equipped lead action-packed Good News Clubs every week, delivering the timeless truths of the Bible in exciting, engaging ways. Children learn the Gospel, and many come to know Jesus as their Savior.
DEVELOPING YOUNG ATHLETES
This year, athletes will learn how to Rise Up and grow mentally, athletically, spiritually, and socially, through the 360 Progression™. They will be encouraged to have fun, develop skills, play hard, and play in such a what that others take notice.
UPWARD LEAGUES HAVE:
1 practice and 1 game per week.
Unique substitution system that ensures every young athlete plays.
Quality game day uniform and other sport related gear.
Age appropriate character and skill development both on and off the field.
Coaches who are focused on your athlete's development.
21 years of experience in youth sports.
VOLUNTEERS NEEDED!
Contact Landon at lhardeman@icelebration.org to learn about coaching, refereeing, scorekeeping, and other opportunities.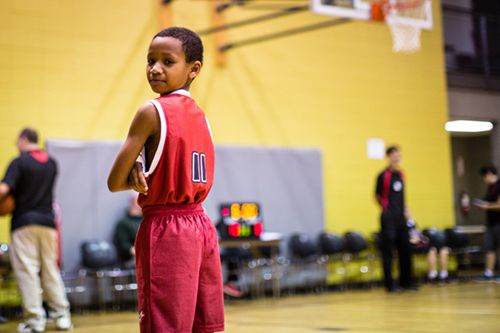 K-6TH GRADE BASKETBALL & CHEERLEADING DATES:
October 31, 2021- registration opens
December 1, 2021, 6:30-7:30pm- Coach Meeting
Evaluations (pick one date/time that works best for your family)

December 2, 2021, 6:00-7:00pm
December 4, 2021, 9:00-10:00am

December 8, 2021, 6:30-7:30pm- Coach Meeting (teams)
January 5, 2022, 7:30-8:30pm- Upward Coach Meeting
Minicamps

January 7, 2022, 6:00pm- 5-6th grade league
January 8, 2022, 9:00am- Kindergarten & Cheer
January 8, 2022, 10:00am- 1st-2nd Grade
January 8, 2022, 11:00am, 3rd-4th Grade

January 10, 2022- Practices begin
March 5, 2022- Last Game Day
March 6, 2022, 5:00pm- Awards Night, Season Ends
Family life is full of celebrations and milestones and we want to mark those moments with you. Here are some of the special moments that we commemorate together as a church family.

Kindergarten BLAST day
The first Sunday after school gets out at 9:00am. Get resources on how to continue to raise your child to know, love and serve the Lord.

3rd Grade Bible Day
Every October, learn the importance of Bible reading then present your third grader with their very own Bible!

5th Grade SMAC
Sunday Morning After Church
Meets four times during the school year to help your child make the he transition from elementary to middle school. Lunch, field trip and lessons on the BLAST building blocks: respect, wisdom, grace, destiny and perspective.
We challenge kids and parents to memorize scripture and we give you the tools to get started at home. We provide Mega Verse CD's and scripture journals to help memorize the passages. Pick up more information at the BLAST sign-in table. You can also stream the Mega Verse music through Spotify. Just search for the artist Tommy & Jo Hendricks.

Each week at BLAST kids can earn points to be used at the BLAST store. We have three BLAST stores spread throughout the year. Check the parent info at BLAST registration for the next BLAST Store date.

Point Values
Mega Verse = 5pts.
Parent saying Mega Verse = 5pts.

BLAST leaders will be at the registration table each week during check-in time before each BLAST hour to listen to the mega verses. Points start over after each BLAST store. There are a total of 48 mega verses that you can say!